Our Services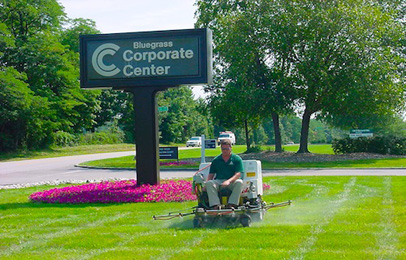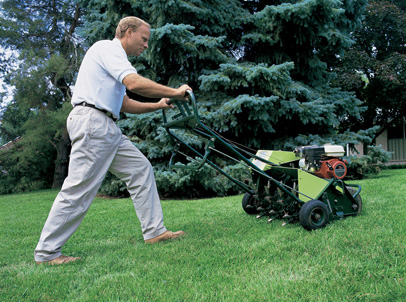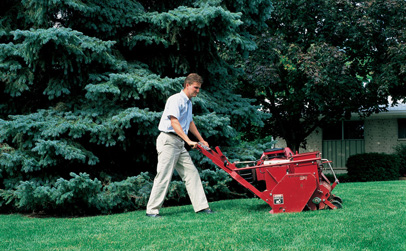 Turf Maintenance
We have a comprehensive and effective chemical application program for turf that has proven to be successful and cost effective over the years. Five applications take care of pre-emergence, broadleaf weed control, and fertilization. We do all of our work in house so we can control which chemicals are used, how much, and when they are applied.
Hard Surface Weed Control
Did you ever wonder how weeds can grow so well in concrete cuts and asphalt parking lots? We do not have the answer to that yet, but we do have the answer to getting rid of them. In some cases, season long control can be achieved with only one chemical application.
Core Aeration
Aerating turf is a process we have found to be very beneficial to maintaining a healthy lawn. It is a process where thousands of 1" to 2" plugs of dirt are pulled out of the turf which helps relieve soil compaction and allows your lawn to breathe. This allows water and fertilizer to get to the root system, which helps promote new root development along with improving the health of the existing root system. Aeration is key to keeping your grass greener, thicker, and healthier.
Turf Renovation
It is important to point out that core aeration is not a substitute for turf renovation. When turf begins to die or decline due to environmental conditions, animal or mechanical damage, renovation may be required. We have years of experience renovating lawns. We dethatch when necessary, slit seed using a power seeder, and apply a starter fertilizer. After this is done all you have to do is "just add water" as they say.